Last Updated: 24th July, 2022
So, what makes Indians more prone to heart diseases? Well, as per a 2014 research paper released in the Science and Practice, Journal of Global Cardiology, Coronary Heart Disease (CHD) is the major cause of death worldwide as it is liable for more than 7 million fatalities annually. Coronary heart disease is a disease in which blood-carrying arteries become tight due to plaque concentration, making you vulnerable to a heart attack.
The 2010 study of the Global Burden of Disease (GBD) confirmed that CHD deaths had become the highest in South Asia, accounting for about one-fourth of the CHD-risk global population. The prevalence of CHD is currently twice as high in urban Indians as compared to the rural population.
Moreover, it is expected to increase by around 50% by 2030. Currently, there are over 30 million cases of CHD in India and by the year 2020, it is estimated that more than 14.4 million men and 7.7 million women might lose their life due to CHD.
So what are the reasons that make Indians more prone to heart diseases and heart attack risks? Well, here is what research has to say.
What Makes Indians More Prone To Heart Diseases?
Reports from a study on coronary artery disease prevalence in Indians revealed that the prevalence of coronary heart disease risk factors in the young population was relatively high. These include, in relation to genetic predisposition, hypertension, diabetes, obesity, smoking, bad eating practices and the absence of physical activity.
Diabetes: India is known as the diabetes capital of the world as it is home to more than 72 million diabetics. Moreover, it is estimated that by the year 2025, the number of people with diabetes will increase further to 57.2 million. The Indian Council of Medical Research (ICMR) estimated that the prevalence of diabetes in adults of the urban areas is higher (11.8%) as compared to those in rural areas (3.8%).
Diabetes which causes high blood glucose levels can damage the blood vessels that supply blood to the heart. In the long run, it can lead to arterial blockage and increase the risk of a heart attack.
In fact, heart disease and stroke are one of the leading causes of death in adults with diabetes. Moreover, the longer you have been suffering from diabetes, the higher the risk of developing heart disease. Hence, it is important to keep a control on your blood glucose level.
Hypertension: Hypertension, like diabetes, is also a main modifiable factor that can boost the risk of coronary heart disease and heart attack. A 2005 study published in the journal Lancet revealed that the number of people suffering from high blood pressure is expected to increase to 214 million in 2025.
Hypertension causes excess strain on the blood vessels which in turn can damage the coronary arteries. The increased pressure coupled with damage of the arteries causes the blood vessels to narrow down. As the arteries become clogged, it increases the risk of blood clots and heart attack. It also brings you in danger of heart disease such as coronary heart disease, heart muscle thickening, and heart failure.
Smoking: Were you aware that India is the world's third biggest producing and consuming tobacco nation? There are over 1.1 billion smokers worldwide, of which around 182 million live in India. Approximately 14 percent of Indians smoke daily, so more and more young adults smoke.
Smoking is still one of the major risk factors for coronary heart disease, which in recent times has increased significantly. It is a major cause of atherosclerosis, a condition that causes an accumulation of fat in the arteries and increases the risk of coronary artery disease.
Moreover, people who smoke are twice as likely to die from heart disease as compared to those who do not smoke. Heart disease is just one of the health complications caused due to smoking. It's high time you should quit smoking for your health and family.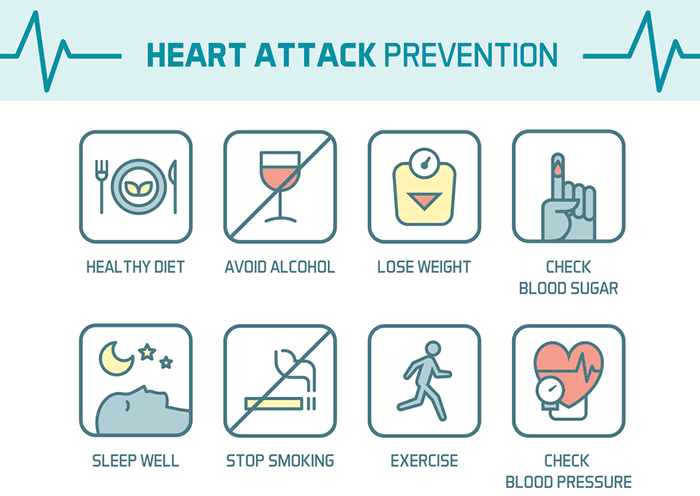 Conclusion
Indians are genetically predisposed to heart disease, which simply implies Indians more prone to heart diseases. If anyone in your family suffers from heart disease, your risk of getting a heart disease is high.
But whether you have a family history or not, keeping a close eye on the risk factors such as diabetes, high blood pressure and smoking can help you to lower the risk and severity of the disease. Stay healthy to keep your heart healthy!