Last Updated: 24th July, 2022
Sircam Virus: It may be ridiculous to believe now, but for many of us, the internet was something really new at that time. In fact, before the 1990s, there were many people who didn't even own a computer. And that had altered at the turn of the last century, opened up plenty of possibilities with coding expertise and plenty of spare time for cyber criminals to mess with cybersecurity.
What Is Sircam Virus?
Sircam, a hazardous program that chopped up the features of a worm, virus, and Trojan horse, has been one of the viruses that plagued users throughout the early 2000s. On 17th July, 2001, Sircam was first found, arriving in an email, always with the first statement, "Hi! How do you do?" And then the last paragraph says, "Catch you later. Thank you!" Users in the English version sometimes would have one of the followings four lines.
To have your advice, I mail you this file.
With this file I'm sending, I hope you can assist me.
I trust you love the new file I'm sending you.
It is the file that provides the information you have been expecting.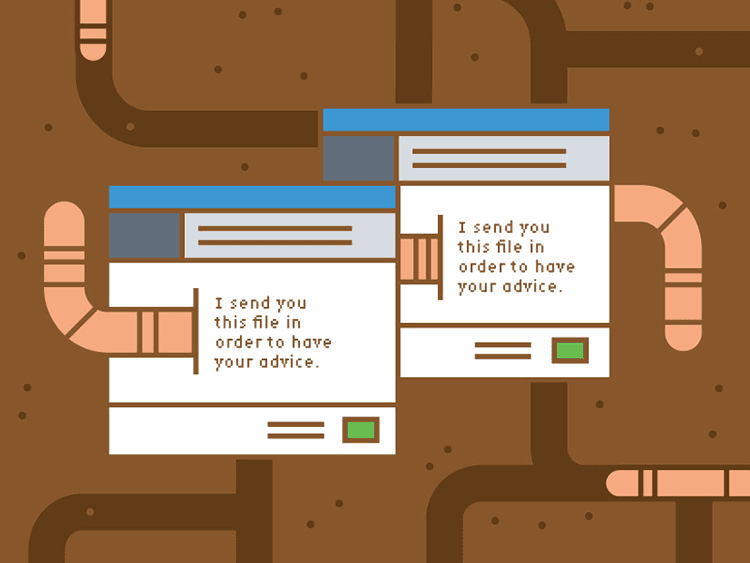 Spreading Through Email
Sircam packed a nasty curveball, a record eight months after it had been reported remaining the number one virus. Nevertheless, at the time, it was able to remain less destructive than other viruses, mainly because corporate email servers do have security measures set to block infected messages.
Well before then, there have been enough viruses for enterprises to realize their mistake, and cyber hackers have not yet been sufficiently advanced to get around such filters.
Even though a Sircam-infected email reached the end user, the recipient was required to take action to install the virus. A user might click on the attachment to run a file that was installed on the system, where it might then hide totally ignored in the recycle bin.
Throughout the background, the program would send attachments to contacts in the contacts list of the user in order to continue spreading the virus.
Sircam had been perhaps the most complex Windows virus in 2001, having the complicated ability not just to spread using an infected PC's contents, as well as to take any action on the infected PC. Although it has only been able to do so in about 1 in every 20 instances, the worm had the ability to delete the entire contents of the hard drive on which it was installed. However, if users became aware they had the virus and removed it before that date (16th October), that deletion wouldn't happen.
Spreading Through Open Share
During Sircam's reign of terror, individual computers were not the only end points at threat. In fact, it could spread far faster by making its way through a network. It did this by means of something aptly named "open file sharing," which only referred to PCs that permitted file sharing along the same network with other systems.
Regrettably, Sircam's design intended, it could persist on a network, jumping from desktop to laptop, as well as re-infecting already cleaned computers; until and unless the program was totally clear of the entire network.
Apart from having to download security patches and updating their antivirus, end users were encouraged not to open unknown attachments. These were the early days of consumers learning that just because an attachment looks innocuous, that didn't always mean it was true.
Email Viruses Still Prevalent
Sircam might've been particularly evident devious, but that wasn't the only virus to transmit via email. In practical terms, there had been Melissa, a virus released in March 1999 that have used Outlook to email those first 50 people in the contacts list of each person, a few years before Sircam. The ILOVEYOU virus was even more sinister, hitting an estimated 45 million PCs over a two-day period.
Although email viruses have continued to be a part of the warnings regularly issued by cybersecurity experts, it's not quite as easy for viruses to get through. For security of email programs several developmental measures such as spam filters and detection of infections. If a user does open an executable attachment, it will likely be caught by whatever malware protection is installed.
Still, cyberhackers continue to evolve their efforts, using more sophisticated social engineering techniques like phishing to entice users to input passwords or download files from a site.
Reflecting back at the 2001 impact of Sircam illustrates how far cybersecurity had already advanced. Hackers might no longer use email attachments to control millions of systems, but they have so many more "creative" styles of bolstering a system.
Sircam and its consequences illustrate the significance of remaining vigilant in defending against malicious software transmitted through regular corporate practices.