Last Updated: 24th July, 2022
Pap smear has been one of the frequently used cervical cancer screening tests. But does every woman need to undergo a pap smear test? How often should this test be conducted? When does the test need to be done for a woman? Is that really helpful?
According to the WHO summary report on Human papillomavirus (HPV) and cancer statistics in India, one woman dies of cervical cancer every eight minutes in India. Shocking, but true!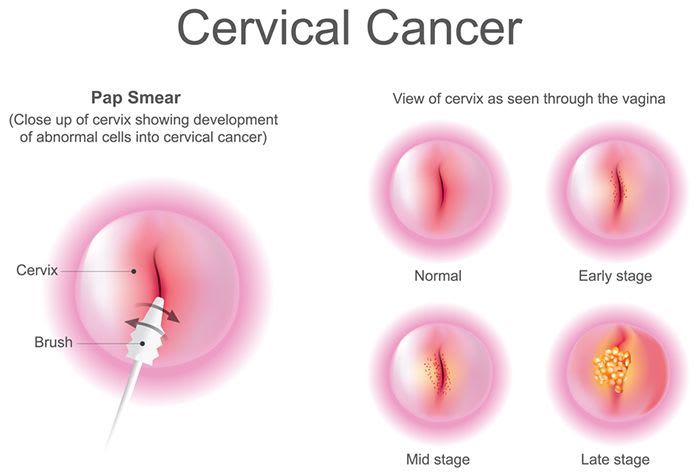 Here are the answers to some common doubts:
What Is The Pap Smear Or Pap Test?
It is a test that helps a doctor to check the cervix for early signs of cancer. The cervix is a part of the reproductive system in women, where the uterus meets the vagina. The diagnosis of Human papillomavirus (HPV) infection is also recommended for a Pap smear.
How Exactly Is It Done?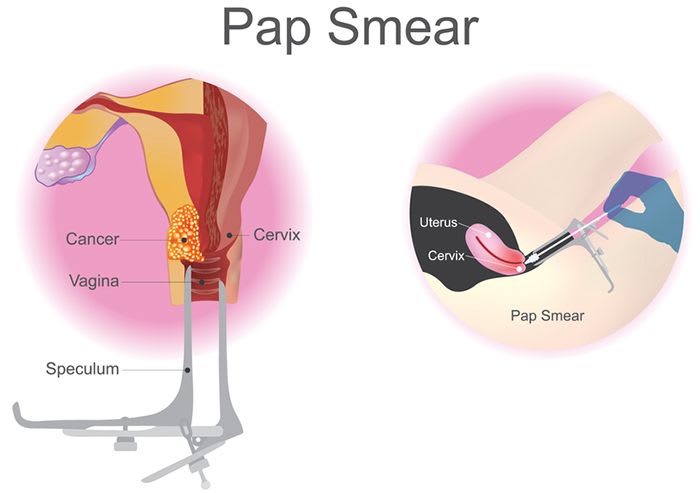 Your doctor or assistant will use a machine known as a speculum to press the walls of the vagina to do a Pap test. Once the cervix is visible, cells from the cervix will be scrapped. These cells are then observed under a microscope to look for any abnormality.
Does The Pap Smear Or Pap Test Hurt?
It might be a little uncomfortable as the doctor scrapes cells from the cervix. However, the test usually doesn't hurt.
How Can Pap Smear Assist In Cancer Diagnosis?
Pap test can help a doctor to find cancerous cells or precancerous cells (cells that can turn into cancer). It also can assist in the early treatment of cancer if the diagnosis is recognized.
When Should A Woman Undergo A Pap Test?
Ideally, it is recommended that every woman should undergo a Pap test once they turn 21. Most women believe that only sexually active women need to undergo the test. However, you do not have to be sexually active to undergo this test.
Do I Have To Prepare For The Test?
Answer No, absolutely not. You do not have to do anything special to prepare for the test. Just follow your doctor's instructions and get it done.
However, it is advisable to reschedule the test or counsel your physician about the same if you already have your periods so are bleeding extensively.
How Often Should A Woman Do The Test?
It depends on the age and the results of the Pap smear. Ideally, women aged 20-65 years should get tested every 3 years.
Who Should Not Do A Pap Smear Test?
Women above 65 years of age are recommended not to Pap smear when they have:
Never smoked.
Since the last Pap test, been in a monogamous sexual relationship.
Until now, done Pap tests consistently.
Three tests of normal Pap in a row.
No abnormal test of Pap over the previous 10 years.
Do I Need To Undergo Pap Test, If I Have Had A Hysterectomy?
Ask your doctor about the same because in most cases, women who had a hysterectomy (surgical removal of the uterus) and with no history of cervical cancer are not recommended to undergo a Pap smear test.
If I Had Human Papillomavirus (HPV) vaccine, Would I Need A Pap Smear?
HPV vaccine lowers your risk of getting HPV infection and HPV-related cervical cancer. However, it doesn't completely protect you against cancer. Hence, you need to do a Pap smear even if you had HPV vaccination.
Is An Abnormal Test Of Pap Proving Cancer?
Answer No, absolutely not. An abnormal Pap smear test is quite prevalent, and it does not always suggest cancer. If the test indicates abnormal cells, then your doctor might recommend repeating the test to diagnose it better.