Last Updated: 24th July, 2022
The researchers have found that men who receive anti-hormonal treatment, the depression is more probable to occur after their prostate is removed. This information was published by the European Association of Urology on March 18th, 2019.
After removing their prostate, the men who have to go through therapy have 80 percent more probability of facing depression than the untreated men. The researchers have started monitoring the patients for post-surgical depression. This is suggested for the patients who have received the androgen deprivation therapy.
The doctors have said that many men diagnosed with a cancer face depression. The rates of suicide are also rising excessively in men with urological cancers. Now researchers have also proved the increased tendency of depression in men who receive anti-hormonal treatment after radical prostatectomy.
During the study, the researchers had examined the medical records of 5,570 men from the Danish Prostate Cancer Registry. It was found that 773 of these examined men were treated with the depression after their surgery for prostate cancer.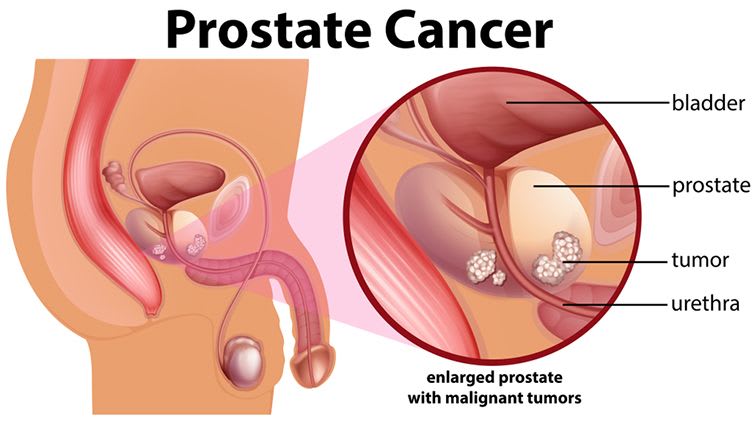 The men who were treated with the anti-hormonal medicines were found to be 1.8 times more likely to suffer from depression. The link between the radiotherapy after radical prostatectomy and depression was also checked by the researchers, but the results were unconvincing.
One of the researchers of the study has said that this treatment stops the development of androgen hormones in men, like testosterone. It is also known that low testosterone can affect the well-being of men.
The study's lead author, Dr. Anne Sofie Friberg from the Rigshospitalet in Copenhagen said, "The antihormonal treatment is given to control the growth of tumor cells. Unfortunately, we have found that it is also associated with depression."
Patient member of the EAU Prostate Cancer Guidelines Committee, Mr. Erik Briers stated, "From the point of perspective of the patient, this research is very significant; it again demonstrates the significance of holistic therapy of patients with prostate cancer and the significance about including psycho-oncology and socio-psychology specialists in this therapy."
It has been found that in comparison to the men who do not have prostate cancer, the patients who are treated with prostatectomy shows an increased risk of depression.
After the surgery, erectile dysfunction (ED) and urinary incontinence are common symptoms in them. Also, the decrease in testosterone levels can directly affect the mood controlling areas of the men's brain.
As one-fourth of the men undergoes radical prostatectomy, they may be offered hormonal treatment. Once the hormonal treatment is introduced, these men will have a higher risk of depression. Failing surgery could be one of the consequences that can directly cause hormonal manipulation.
The study also shows that prostate cancer treatment can cause other issues in men. This demands a multi-disciplinary approach to treat prostate cancer.
There is a need for following evidence-based guidelines so that the patient gets comprehensive care during the treatment.